Meet Our Featured Products
What They Say About Makeblock
Fun, Innovative and Engagement
With Makeblock, you will enjoy creating, learning, and challenging yourself.

How to Facilitate Innovative Learning?
To prepare kids of all ages with 21st-century skills, Makeblock has put lots of effort into developing high-quality STEAM products and laser engraving & cutting machines that people can use to learn science, technology, engineering, art, and mathematics.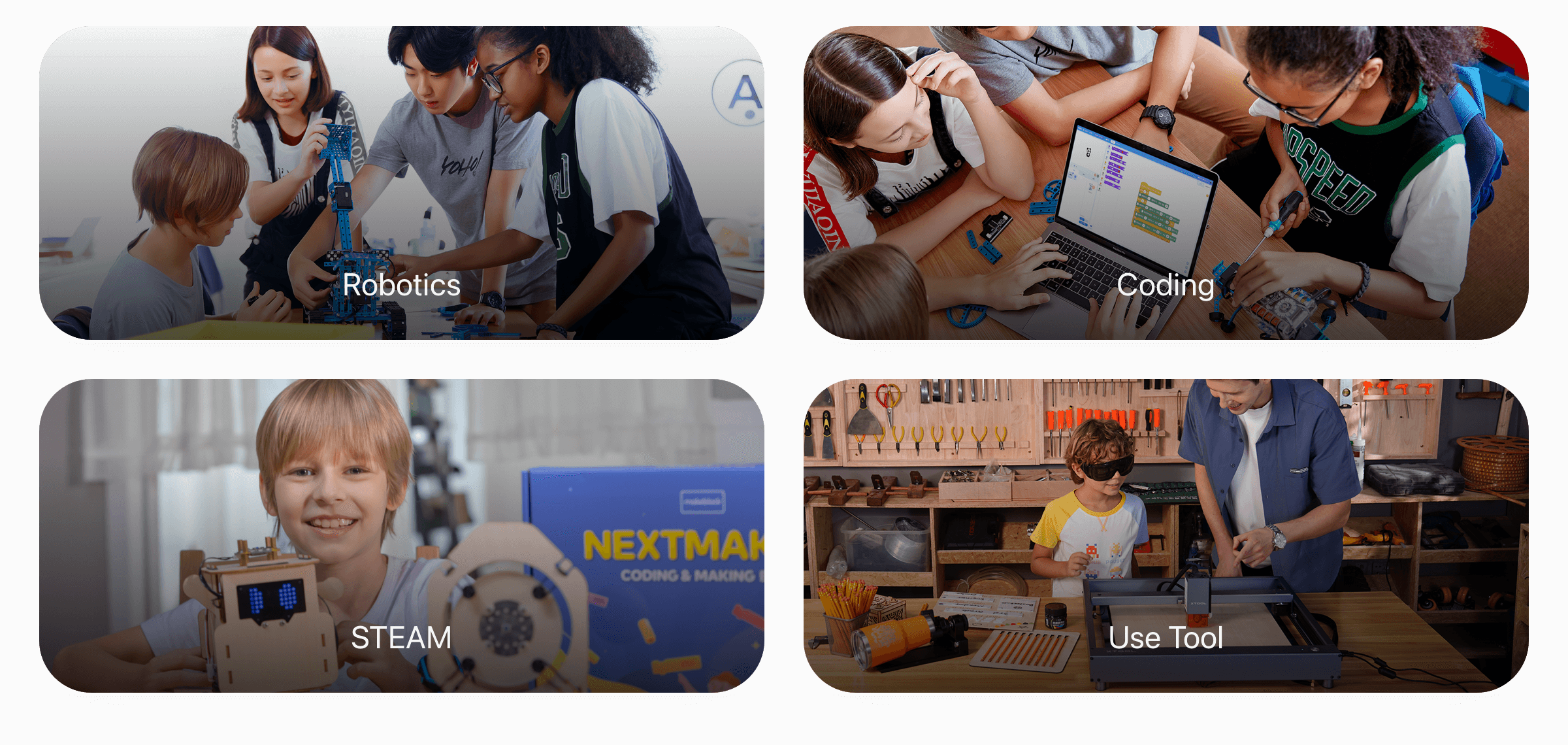 Award-Winning Innovative Tools
Makeblock is known globally for well-made products, earning multiple international awards in industrial design.